More than 80 years of experience
Pest Control Orleans Indiana
Pest Control Orleans Indiana…  Serving Lawrence County and surrounding areas since 1943
Make an appointment
Get your free quote today
Protect your home and family!
Pest Control Orleans Indiana
Are you looking for Pest Control Orleans Indiana? You found Pest Control Orleans Indiana!
Protect your home and get rid of troublesome creatures for good. Our process is safe and invisible; it will not harm kids or pets. Our discreet services will return your feelings of comfort and contentment.
We can help with:
• Termites and wood destroying insects
• Carpenter Bees
• Fleas
• Ants
• Cockroaches
• Spiders
• Bedbugs
• And more…
We'll get rid of all the creepy crawlies using the latest treatment technologies.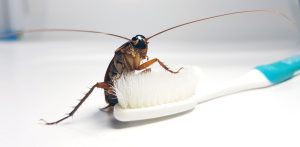 Here's what they say about us:
Wonderful, professional ,Fast, good work. Will definitely recommend to all of my friends!
Prompt, professional and very informative.
I like FortnerPest Control,they are local people,have used their services in the past,,they do a great job,,in this business 73 yrs.
Best in the business!
Excellent service

Protect  Your Family and Home
Professional Pest Control!